Courtice Custom Railings for Stairs
When you look at your staircase, do you like what you see? Does it reflect the style of the rest of your home? If not, changing the stair railing system may be a great starting point. With so many wood and iron styles and finishes to choose from you can quickly change the look of your staircase and ambiance in your home.
Stair Renovation Courtice
Now that you have imagined the addition of a new railing system, do not forget the rest of the staircase. Stair renovation improve the overall appearance of your stairs. Whether you are looking to alter the style or colour of your stairs, this can be achieved through recapping or sanding and staining The replacement of the handrails, balusters and posts style along with recapping or sanding and staining the staircase or surrounding floor area to can create a delightfully cohesive and highly functional design feature.
Staircase Companies Serving Courtice
Being awarded the "Best Of" title for the past three years from HomeStars, Canada's largest and most trusted home improvement professional review website means that Ideal Stairs is going above and beyond other staircase companies. Located in the heart of the GTA with a factory on-site, we manufacture quality parts for projects which saves time and money for our customers.
Courtice Stairs
More than just a functional part of your home, stairs can have character as well since it is a major design element and can set the tone for the rest of your décor, either enhancing it or bringing it down. Changing the type of wood, colour and finish of the steps, spindles, posts and handrails can take a once dated and dull staircase making it shine like new.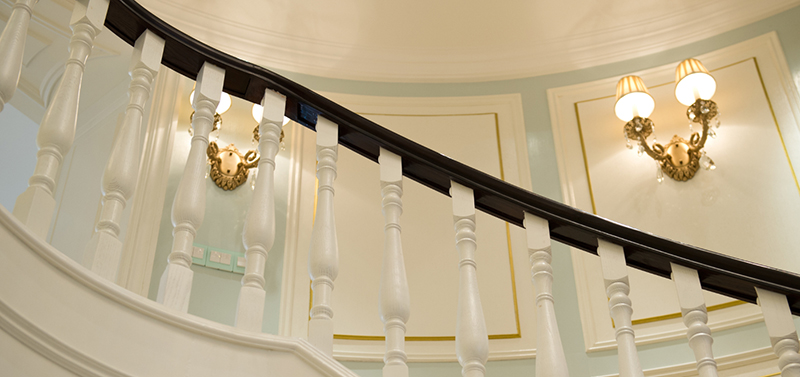 Your dream staircase is just a click away
For custom staircase designs and renovations, the experts at Ideal Stairs have you covered.
We also do flooring, sanding, staining, and more.
R.P.J Ram Flooring and Stairs Inc is committed to ensuring that the collection and processing of data carried out by our
idealstairstoronto.ca
site complies with the General Data Protection Regulations (GDPR) and the Data Protection Act. To know and exercise your rights, particularly concerning the withdrawal of consent to the use of collected data, please consult our
privacy policy