Custom Railings for Stairs in Vaughan
One of the joys of owning a home is being able to customize the design elements of your living space of to suit your needs and tastes. When it comes stair railings, the same added customization can be applied by changing or refinishing the handrail, balusters or posts with different materials, colours, designs and textures. Other than railings serving as aesthetics to your stairs and its surrounding space, they are also present for functionality and safety factors while travelling from one floor to the next.
Stair Renovation Vaughan
Whether your staircase has creaking steps, a loose railing system or is simply in need of an a stair renovation may be required. While we refinish your stairs with hardwood, or stain to the colour of your choice and updating your railing system, a routine check-up will be overseen to ensure that all parts are secure and functional while instantly revitalizing the surrounding living space. Vaughan Staircase Companies
How do you know which stair renovation company is trustworthy, can provide optimal service and competitive pricing? Since everything is on the internet, consumers will typically search online. A website popular for homeowners when researching for renovation companies is HomeStars, Canada's largest and most trusted home improvement professional review website. HomeStars has awarded Ideal Stairs its "Best Of" award over the past three years because of our dedication to using quality materials, and doing great work while offering competitive prices.
Vaughan Stairs
Do you have carpet stairs that are difficult to maintain, or are appearing old and worn? You may be in need of stair recapping to update its appearance and to add value to your home. If you already have hardwood on your stairs, and is looking dull or is in need of a different of colour, then sanding and staining may be in order. approximately three days, your staircase can look new and improved to compliment the of your living space.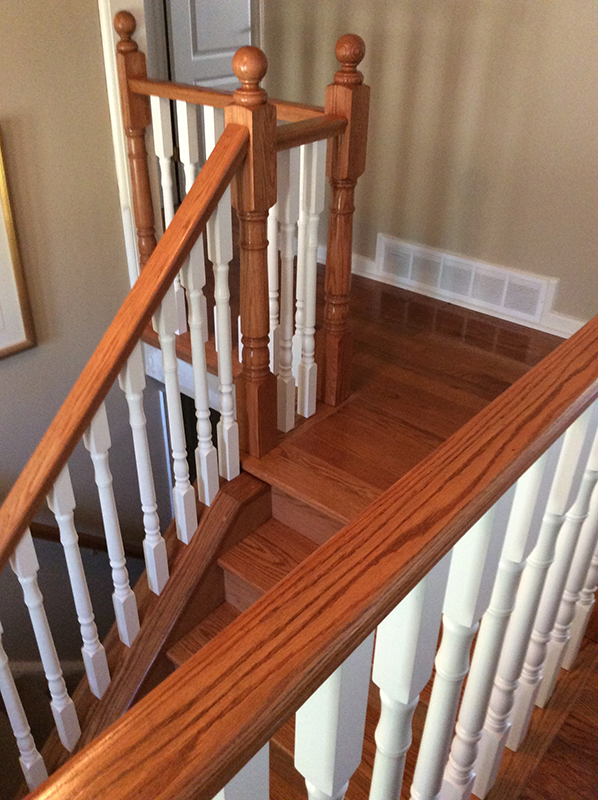 Your dream staircase is just a click away
For custom staircase designs and renovations, the experts at Ideal Stairs have you covered.
We also do flooring, sanding, staining, and more.
R.P.J Ram Flooring and Stairs Inc is committed to ensuring that the collection and processing of data carried out by our
idealstairstoronto.ca
site complies with the General Data Protection Regulations (GDPR) and the Data Protection Act. To know and exercise your rights, particularly concerning the withdrawal of consent to the use of collected data, please consult our
privacy policy