Custom Railings for Stairs in Pickering
Not just for safety and functionality, stair railings are a prime candidate for a makeover as part of any redecoration ideas for your home. Staircases are a major design element in a room therefore, customizing or upgrading the railings will assist in expressing one's creativity and change the décor in your entire living space.
Stair Renovation Pickering
Creaking steps and wobbly balusters may add a personal touch to a home, but issues like this should be attended to immediately to prevent safety issues, and further damage to the staircase. Stair renovation includes minor repairs such as fixing structural misalignment, potential rot and decay from flooding or pests and even cosmetic changes like carpet removal for recapping and sanding and staining of solid wood.
How Ideal Stairs Edges Out Other Pickering Staircase Companies
Ideal Stairs has been the winner of HomeStars 'Best Of' award for the past three years, we consistently keep our customers happy by offering quality work, superior selection of materials and competitive pricing. Unlike other staircase companies, we have a factory at our head office located in the heart of the GTA, which means we can manufacture custom stairs and components efficiently.
Pickering Stairs
Do you think of stairs simply as a functional part to your home or do you consider it as valuable décor element? Most of us tend to take a staircase for granted, as it is a part of a home everyone uses on a daily basis to travel from one floor to the next. It is also a key focal point to any room and can be refinished to upgrade the look and feel of a home. Other options include new construction from scratch, or keeping the existing structure and recapping, or sanding and staining the stairs and surrounding floor for a new look.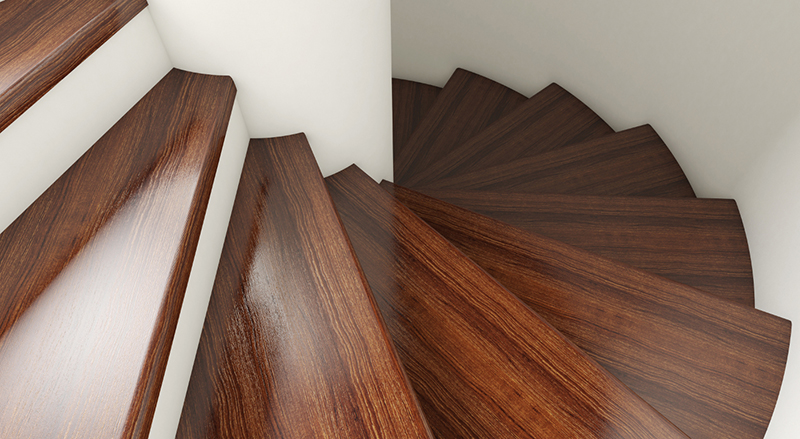 Your dream staircase is just a click away
For custom staircase designs and renovations, the experts at Ideal Stairs have you covered.
We also do flooring, sanding, staining, and more.
R.P.J Ram Flooring and Stairs Inc is committed to ensuring that the collection and processing of data carried out by our
idealstairstoronto.ca
site complies with the General Data Protection Regulations (GDPR) and the Data Protection Act. To know and exercise your rights, particularly concerning the withdrawal of consent to the use of collected data, please consult our
privacy policy