Our showroom is open 6 days a week, Monday to Friday from 9am to 5pm and Saturdays from 10am to 4pm. We are one of the very few staircase renovation companies in Toronto that have a Showroom.
Inside our Showroom, customers can look at displays of various stairs and flooring components and staircases, allowing for better project planning and an easy one-stop shop location. Customers will have the opportunity to look at various stair components and choices of Red Oak wood products, i.e., Newel posts, handrail profiles and wood or wrought iron pickets for stairs.
We also have various stain color options available, which can be used when comparing to flooring choices such as hardwood, laminate and engineered wood.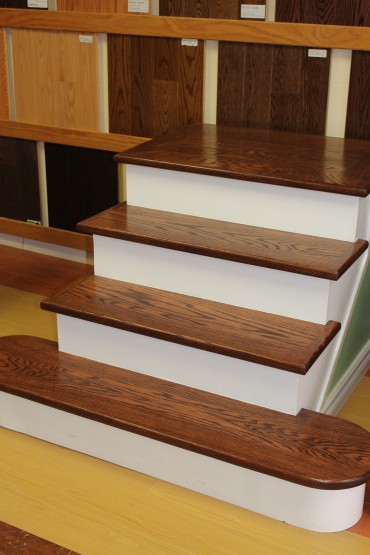 At our showroom, we carry various brand names and over 50 color choices of hardwood, engineered and laminate flooring. Our strong relationship with a large network of manufacturers allows us to offer the brands and colors of your choice.
Ideal Stairs is different from your average retailer. We WANT to be your #1 home renovator and appreciate every prospect. Our team offers the best customer service and customer satisfaction guaranteed.
At Ideal Stairs, our expert trade managers will work together with our team of skilled employees to plan and produce the results you need.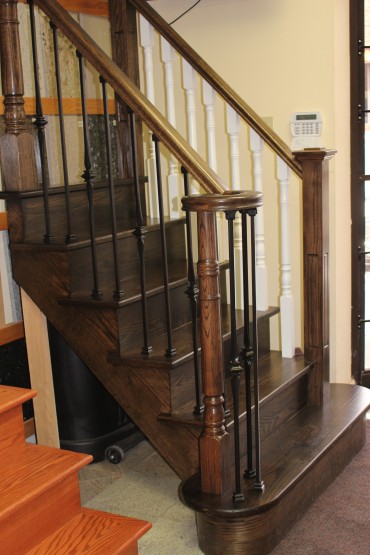 Step it up with custom stairs and flooring