Stair Renovation & Refinishing
Every step is important when it comes to customized stairs. Sanding, recapping and staining is a process responsible for bringing out the beauty of your wooden staircases. Using the highest quality equipment and our professional expertise, the beauty of your stairs will shine with amazing results. These simple updates will transform the dated look of your stairs to bring life into your home, all at minimal costs.
Our Process begins with…
Customer Goals :
We are here to listen to your ideas and work with them to come up with a beautiful finished product.
We offer :
Refinishing
Sanding or staining
Repair (while renovating your stairs)
We try to find out what the customer already has. Carpet or hardwood stairs?
Customer Budget :  
We take into consideration customers budgets. We know how expensive these projects may get, so we provide you with an early quotation that meets your standards.
Design Preference :
We listen to what our customers want when it comes to design preferences. We have a collection of themes and designs our customers can look at to help them narrow down their decision better.
Schedule a meeting :
During our meeting, we provide you with a quotation, timeline, and details on the installation. Generally, you can ask us all the questions you have then.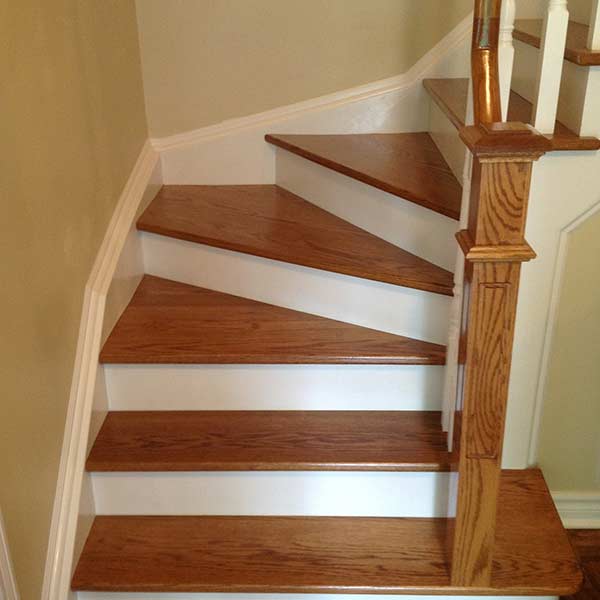 Step it up with custom stairs and flooring