West Gwillimbury Custom Railings for Stairs
Stairs serve as a functional feature when travelling from one level to the next in your home, and is also a major decorative piece when used to compliment the interior decorations. Stair railings is an area to start updating, whether it is to replace the handrail with a new design, size or colour. If you prefer simply changing the colour, we can sand and re-stain this piece.  As for the balusters, we offer wood, iron or by special order, stainless steel in various colours, styles and textures. If there are posts on your stairs, we can easily replace them with a different style or design, and colour. Changing the appearance of your staircase can alter the look and feel of your home substantially.
Stair Renovation West Gwillimbury
Being a homeowner usually means there will be renovations and repairs. Since stairs are typically the centre of attraction, you may want to start renovating this piece. In only a few days, your stairs can be transformed into an elegant structure through recapping or sanding and staining to help improve the interior decorations. Staircase Companies Serving West Gwillimbury
Having our own GTA factory means Ideal Stairs can keep costs and timelines to a minimum by manufacturing just about every part needed to make your staircase perfect. Through great customer reviews, we have been awarded with the "Best Of" title over the last three years by HomeStars, Canada's largest and most trusted home improvement professional review website.
Staircase Companies Serving Uxbridge
Located in the heart of the GTA, Ideal Stairs has been awarded the "Best Of" status by HomeStars, Canada's largest and most trusted contractor review website, for the last three years. How do they earn status? Through dozens of happy customer reviews! Since our head office and factory are in the same location, we are able to manufacture most stair components which cuts down on time and cost for their clients.
West Gwillimbury Stairs
Are you using your staircase to its full advantage? Think beyond its functionality and get creative with the aesthetics There are numerous wood designs and finishes to choose from, allowing our customers to get creative and enhance the beauty of your stairs using it as a major decorative focal point for your living space.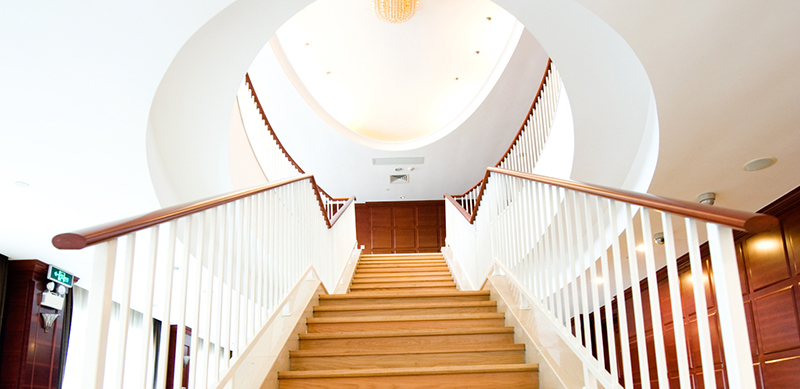 Your dream staircase is just a click away
For custom staircase designs and renovations, the experts at Ideal Stairs have you covered.
We also do flooring, sanding, staining, and more.
R.P.J Ram Flooring and Stairs Inc is committed to ensuring that the collection and processing of data carried out by our
idealstairstoronto.ca
site complies with the General Data Protection Regulations (GDPR) and the Data Protection Act. To know and exercise your rights, particularly concerning the withdrawal of consent to the use of collected data, please consult our
privacy policy