Do you need flooring installed? We are a company that will renovate, custom manufacture stair components, AND at the same time install flooring. We want to minimize the time and disruption in your home by coordinating these two services.
Are you interested in a specific brand? We are a dealer for various brands of hardwood, laminate and engineered flooring. We also offer custom colors for hardwood flooring to match your renovated staircase.
Are you tired of the color of your hardwood floors? We can help by sanding and staining it to the color of your choice.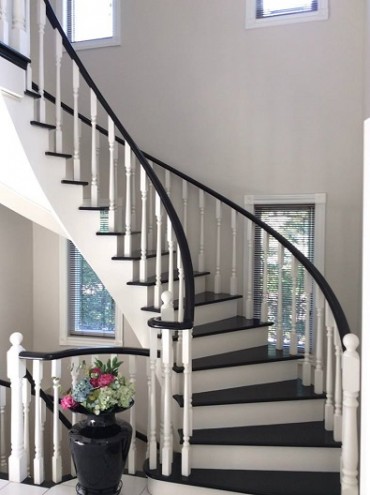 Step it up with custom stairs and flooring