Mississauga Railings for Stairs
Beauty, safety and function can easily co-exist on your staircase and it starts with stair railings If there are children, elderly or even disabled members of the household, alterations can be made to handrails to make them safer for everyone to use. Stair railings can also be changed and modernized as part of home décor improvements, and are available in a wide variety of designs, colours and textures or the various components can be manufactured to custom specifications.
Stair Renovation Mississauga
It sounds like an intense process but the concept of stair renovation covers many aspects. It can be as minor as addressing creaks and squeaks, replacing broken stair treads or as major as identifying structural issues, and undertaking a complete staircase redesign and replacement. Stair renovation also includes switching out handrails, balusters and other hardware for new decorative elements to better complement the colour and style of your home.
Who is the Best out of the Mississauga Staircase Companies?
When it comes to selecting the best staircase companies out there, you can rely on referrals. While you may not know someone personally who required stair renovations, you can trust the customer reviews and seal of approval from HomeStars, the largest and most-trusted contractor evaluation company in Canada. They have awarded Ideal Stairs the 'Best Of' status for the past three years because of our commitment to using quality materials, outstanding craftsmanship at a competitive price.
Mississauga Stairs
When thinking of home renovation, did you know changing up your staircase can have a huge impact on the look and feel of your living space? Stairs and flooring can be sanded and stained to the colour of your choice to add a subtle or even dramatic change to your home. Switching out wooden spindles for decorative iron types is also another way to enhance the focal point that is your staircase. Even if you do not have an idea where to start, there is a variety of pre-existing designs to choose from and there is always professional guidance on custom ideas too.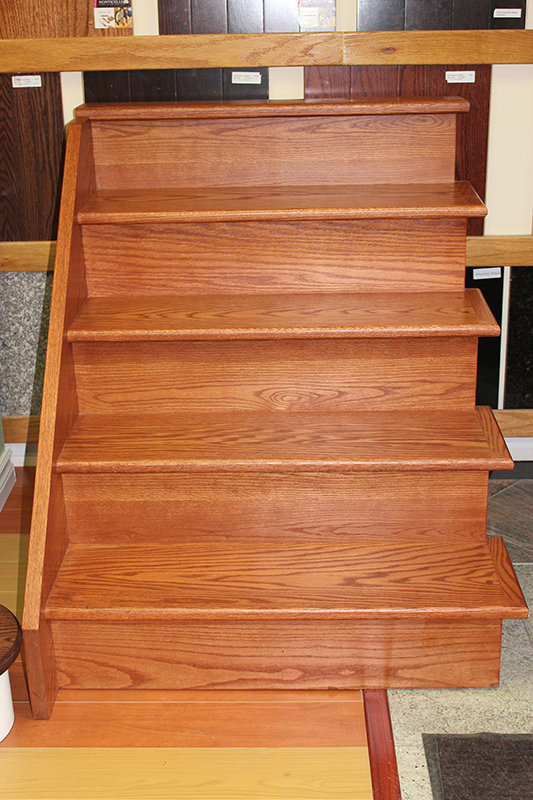 Your dream staircase is just a click away
For custom staircase designs and renovations, the experts at Ideal Stairs have you covered.
We also do flooring, sanding, staining, and more.
R.P.J Ram Flooring and Stairs Inc is committed to ensuring that the collection and processing of data carried out by our
idealstairstoronto.ca
site complies with the General Data Protection Regulations (GDPR) and the Data Protection Act. To know and exercise your rights, particularly concerning the withdrawal of consent to the use of collected data, please consult our
privacy policy